It's business as unusual.
Open Weekends this Fall
September 2022
Saturdays, Sundays
Noon – 5 pm
Come, spread your wings and land in the middle of the Interlake prairies. Proutopia continues to evolve, and is always a playful setting where half-baked ideas are celebrated and everyone gets a parade. Oh yeah, it's also a GIANT art sale. AND, Heidi's downsizing… who knows what you'll find.
Over the years, Heidi Hunter has hosted thousands of people at her Runs with Scissors Studio. This year, Heidi welcomes you into a different glimpse of her quieter, more private world. It's a playful celebration of intention and effervescent creativity with growing focus on the therapeutic alchemy of art. Serious artist = serious fun. Make art. Feel better. Express yourself at some of the hands-on Wing and a Prayer stations
Also at this location…
On a serious note, It's been a sad summer for us in the Interlake. We lost a dear friend, Cathy Sutton – wildly prolific artist, inspiring teacher, and joyful, creative spirit. Her presence in our lives is deeply missed. We will have her felted works and jewellery in the Garage Gallery and invite you to come and honour her insatiable passion for art and life. Perhaps you'll find the perfect piece to take home with you.
Admission FREE
Runs with Scissors Studio,
Open weekends in September.
12-5 pm.
3044 Prout Road 17E
West of Winnipeg Beach

Want to be the first to hear about details? Sign up for the RWS Newsletter
Last year… PROUTOPIA 2021
PROUTOPIAS PAST
The art market that thought it was a festival.
This was 2019…
PROUTOPIA PHOTOS HERE
VIDEOS
2019 Bowerbird sighting (Rare Footage)2019 The Storm2019 What's Proutopia? 2018 Rick the Muse
WHERE THE HECK IS THIS PLACE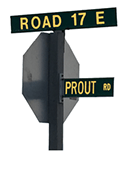 RUNS WITH SCISSORS STUDIO
3044 Prout Road 17 E is 8 km west of Winnipeg Beach on GOOGLE MAPS HERE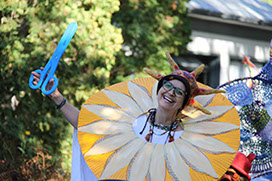 Serious artist. Serious fun
https://player.vimeo.com/video/802573175